| | | |
| --- | --- | --- |
| | | |
Win tickets to Disney On Ice and the Harlem Globetrotters!
---
Keep Reading All Month to Win Tickets to These Great Shows!
Disney On Ice returns to Las Vegas Jan. 15-19 with a Rockin new show, featuring Belle, the Beast, Ariel, Sebastien, Rapunzel and Flynn and Merida from Brave. and they are partnering with Macaroni Kid Summerlin for a subscriber drawing. You can enter now for a family four pack of tickets to be given away in January.
The Harlem Globetrotters are bringing their sporty and very entertaining show to the Thomas & Mack Center, Februrary 12, and they are giving us two four-packs to give away.
Subscribers can submit one entry per ...
Monday, December 23 through Friday, January 3 - Winter Break Sports Camps
Provide the kids with plenty of structured team play in a climate-controlled indoor space, by signing them up for Winter Break Soccer, Basketball or All-Sports Camp at the Las Vegas Indoor Sportspark.
All Sports Camp will feature a variety of sports including soccer, baseball, basketball and dodgeball, from 9 am to 3 pm daily for children ages 5 to 14. The soccer and basketball sessions are offered in half-day sessions for different age groups.
Where: Las Vegas Indoor Sportspark.

When: Full- or half-day camps available

Who: All Sports is for ages 5-14 from 9 am to 3 pm. Soccer camp is offered for ages 5-9 from 9 am to noon, and for ages 10-14 from 12:30-3:30. Basketball for ages 5 to 8 is from 9 to noon and for ages 9-12 from 12:30 to 3:30 pm

How: Save $ by registering early. Bring water and snack, lunch if staying all day.

Cost: Basketball: $80 early registration, $116 first day. Soccer $99. All Sports $120 for early registration, $156 first day.

For more info: (702) 233-3600 or email bryan@lasvegasindoorsoccer.com. Please tell them you saw it in Macaroni Kid.
December 19th through December 22nd
Thursday, December 19 through Sunday, January 19 - Glittering Lights at Las Vegas Motor Speedway
Load up the whole family and drive out to the Las Vegas Motor Speedway for a drive around the 2-1/2 mile track decorated with 450 light displays with more than 2 million lights. A low-power radio station which you can tune in on your car radio will feature holiday music while viewing displays ranging from an underwater scene, a candy cane factory, Santa's workshop, a nativity scene and 80 Christmas Trees, representing each of the charities which will share in the proceeds from the event. The route usually takes visitors 40-45 minutes to drive through. At the start concesssions operated by local scout troops will offer popcorn hot cocoa and other treats for sale.
Where: Las Vegas Motor Speedway, 7000 Las Vegas Blvd. North

When: 5:30 PM

Who: Familes

How: Drive in

Cost: $20 per car Friday-Sunday and holidays, $15 per car Monday-Thursdays. Donation of a gently used toy at the entrance will save you $2.
Thursday, December 19 through Monday, January 13 - Magical Forest at Opportunity Village
Join in a cherished Southern Nevada family tradition and support a great local charity when you visit the Magical Forest at Opportunity Village. Visit with Santa, ride the Forest Express Train, The Carousel, Rudolph's Raceway Pedal Cars, the Snowflake Mountain Giant Slide and enjoy Mini Golf, and a new Magical Midway featuring the Shootin' Shack and the Holiday Ring Toss. My favorite was the 3-D adventure, but my son loved the funnel cakes and the giant slide.
Where: 6300 W. Oakey Blvd.

When: 5:30 PM - 9:00 PM (Open until 10 on Friday and Saturdays)

Who: Families

How: Drop in. To save waiting in lines go now, and midweek if you can, before the holiday crowds get bigger.

Cost: $11 for 13 & up, $9 for 3 to 12. Passports including admission & unlimited rides (but not games): $19.99- adults, $17.99-children 3-12. Ride tickets can be purchased separately, but the passport is a great deal. Mondays, get a free child admission with every paid adult admission. Thursdays, bring a bag of donations for the thrift store to get $2 off tickets.
Friday, December 20 through Sunday, December 22 - Visits with Santa, Train Rides at Tivoli Village
Tivoli Village offers visits with Santa and train rides every Friday- Sunday in December.
Photos with Santa, train rides and Sweet Shoppe at the Train Stop will be featured Fridays from 12-5 pm, Saturday 9 am to 5 pm, and Sundays from 11 am to 5 pm. On December 24 and 25, hours will be 9 am to 5 pm.
Where: Tivioli Village, 440 S. Rampart Blvd.



When: n/a

Who: Fun for all

How: Drop-in

Cost: Photos with Santa start at $5 for pictures with your own camera, and professional packages are also available. Train rides are $3 or 2 for $5 and sweets are available for $1-$6 at the Train Stop.

For more info: (702) 570-7400
Friday, December 20 - Footloose Fridays
Footloose Fridays!
Dance on over to the library for this upbeat Music and Movement series! Kids ages 3 to 5 and their grownups will have a great time moving with scarves, streamers and rhythm sticks! Limited to 20 children per session.
Where: Summerlin Library Story Room, 1771 Innner Circle Drive

When: 10:30 AM - 11:30 AM

Who: Ages 3 to 5

How: Drop in, Limited availability

Cost: Free

For more info: (702) 507-3865
Friday, December 20 through Monday, January 13 - Carriage Rides
Grab the family, kids, and friends and come on down to the Gilcrease Orchard for a great holiday experience! We don't need snow in Vegas to create the Christmas experience for your loved ones. Gilcrease Orchard has teamed up with Doubletree Carriage and our horse-drawn sleigh on wheels will take you through the vistas and views in the gorgeous orchard wonderland.
Where: Gilcrease Orchard, 7800 N. Tenaya Way

When: 3:00 PM - 8:00 PM (See below)

Who: All ages

How: Reserve your ride in advance

Cost: Tickets are 12.50 for a limited time. children under 3 are free

For more info: Call (702) 751-2747 for details
Friday, December 20 - Fun Fridays
Fun Fridays - Holiday Craft Buffet
Come and make a holiday gift!
Where:

West Las Vegas Library

Room: Story Room

When: 4:00 PM - 5:00 PM

Who: Ages 6-11.

How: Drop-in

Cost: Free
Saturday, December 21 - Fresh 52 Farmer's & Artisan Market at Tivoli Village
Tivoli Village hosts the Fresh 52 Market every Saturday, and, along with the opportunity to purchase great produce, spices, oils, sauces, breads and other gourmet food items to eat there or to go, you can shops for gifts created by talented artisans.
Kids can enjoy face painting, balloon art, live music, special crafting events (selected weeks) and more great outdoor fun. Through December the market will also offer visits with Santa ($5) and train rides for $3.
Where: Tivoli Village, 440 S. Rampart

When: 8:00 AM - 1:00 PM

Who: Families

How: Drop by

Cost: Free admission
Saturday, December 21 - Happy Humbug!
Happy Humbug!
Join us for some humbuggy holiday stories.
Where:

Summerlin Library

Room: Story Room

When: 11:00 AM - 12:00 PM

Who: Age Group: Kids Age From: 0 To: 11

How: Drop-in

Cost: free
Saturday, December 21 - Las Vegas Legends vs Bay Area Rosal Right here in Summerlin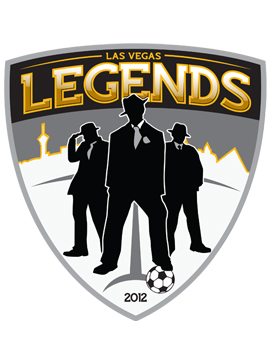 Cheer on our local Las Vegas Legends Professional Indoor Soccer Team as the take on the Bay Area Rosal team at the Las Vegas Sportspark Saturday night. Get your little soccer players a taste of the excitement of a pro game at a very affordable price.
Where: Las Vegas Sportspark, 1400 N. Rampart Blvd.

When: 7:05 PM

Who: Families

How: Tickets available at the door.

Cost: Adults: $10, Children $5.

For more info: (702) 233-3600
Sunday, December 22 - Family Storytime
Parents and children of all ages can enjoy books, songs, dances and other activities at family storytime. While you are there get toddlers or preschoolers signed up for the "1000 Books before Kindergarten" program. Set the goal and get a packet from the children's librarian desk, with a log sheet for your first 100 books. Log the stories you read to your children read every day. when you complete the first 100, bring the log to the librarians and your child will get a certificate for their wall, choose a sticker, and get a new log for the next 100. Their name will also be displayed in the story room. It is a great way to get reluctant readers excited, and remember, ther is never a late charge for overdue children's books.
Where: Summerlin Library. 1771 Inner Circle Drive.

When: 3:00 PM

Who: Families

How: Drop-in

Cost: FREE!
Saturday, December 21 - Teen Scene: Saturday Movie
Teen Scene Saturday Movie: Bring a pillow! Bring a friend! Eat some pizza and watch...
Where: Summerlin Library Story Room, 1771 Inner Circle Dr.

When: 2:00 PM - 5:00 PM

Who: For teens age 13 and up!

How: Drop in.

Cost: FREE!
Macaroni Made: Create Ornaments from Old Crayons!
---
Create a beautiful addition to your holiday decor or a gift for a teacher, friend or another someone special with this easy ornament made with old crayons (surely you have a few of those lying around the house!).

With minimal supplies and a quick turnaround time, it's a great activity for all ages. Adult supervision is necessary, though, because there is glass and heat involved.
Here's what you'll need:
Clear glass ornaments (Make sure that they are glass. Plastic ones may melt)
Old crayons in colors of ...
Preserve Family Memories this Holiday Season!
---
The holiday season brings lots of family together in one place. Take the time this year to really get to know each other and preserve your family memories.

While everyone is together, collect and document family history and silly stories about days past. Kids love to hear about what their parents and grandparents were like when they were growing up - especially when they may have gotten into some mischief!

Here are some simple, yet meaningful, ideas for all ages to cherish these priceless memories.

Create a family tree scrapbook.

It ...